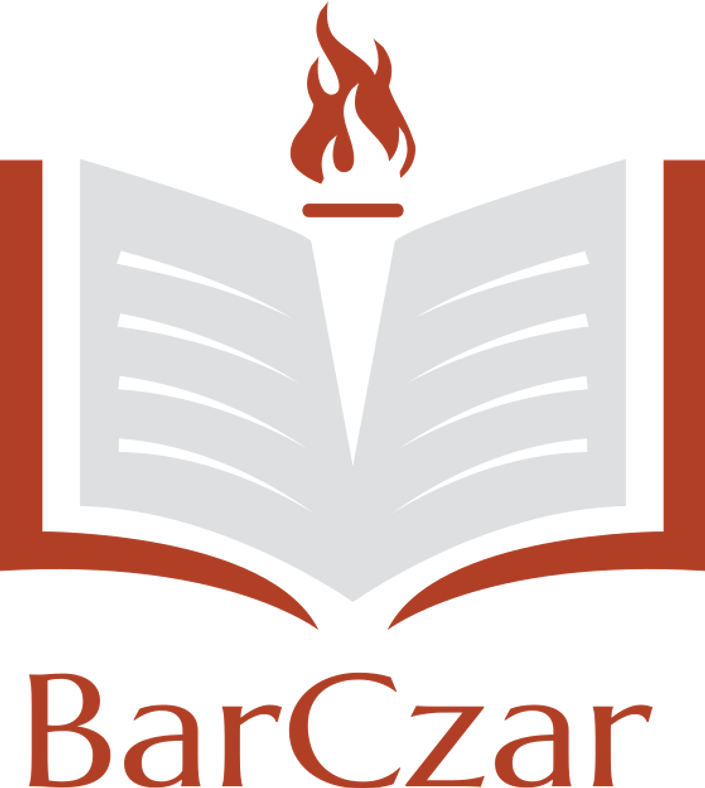 UCC Test Patterns
Complete test patterns chart for Commercial Paper, Sales and Secured Transactions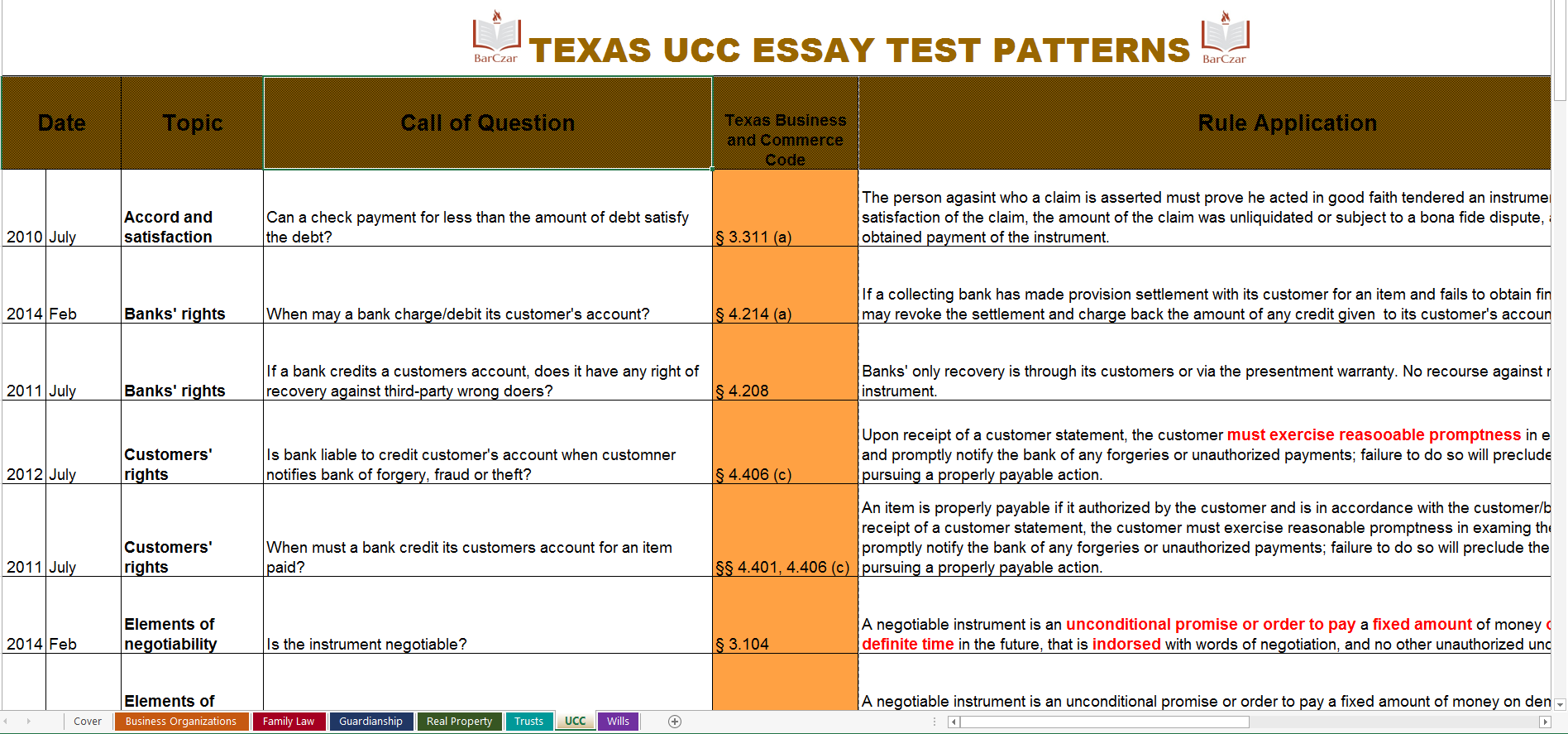 Your Czar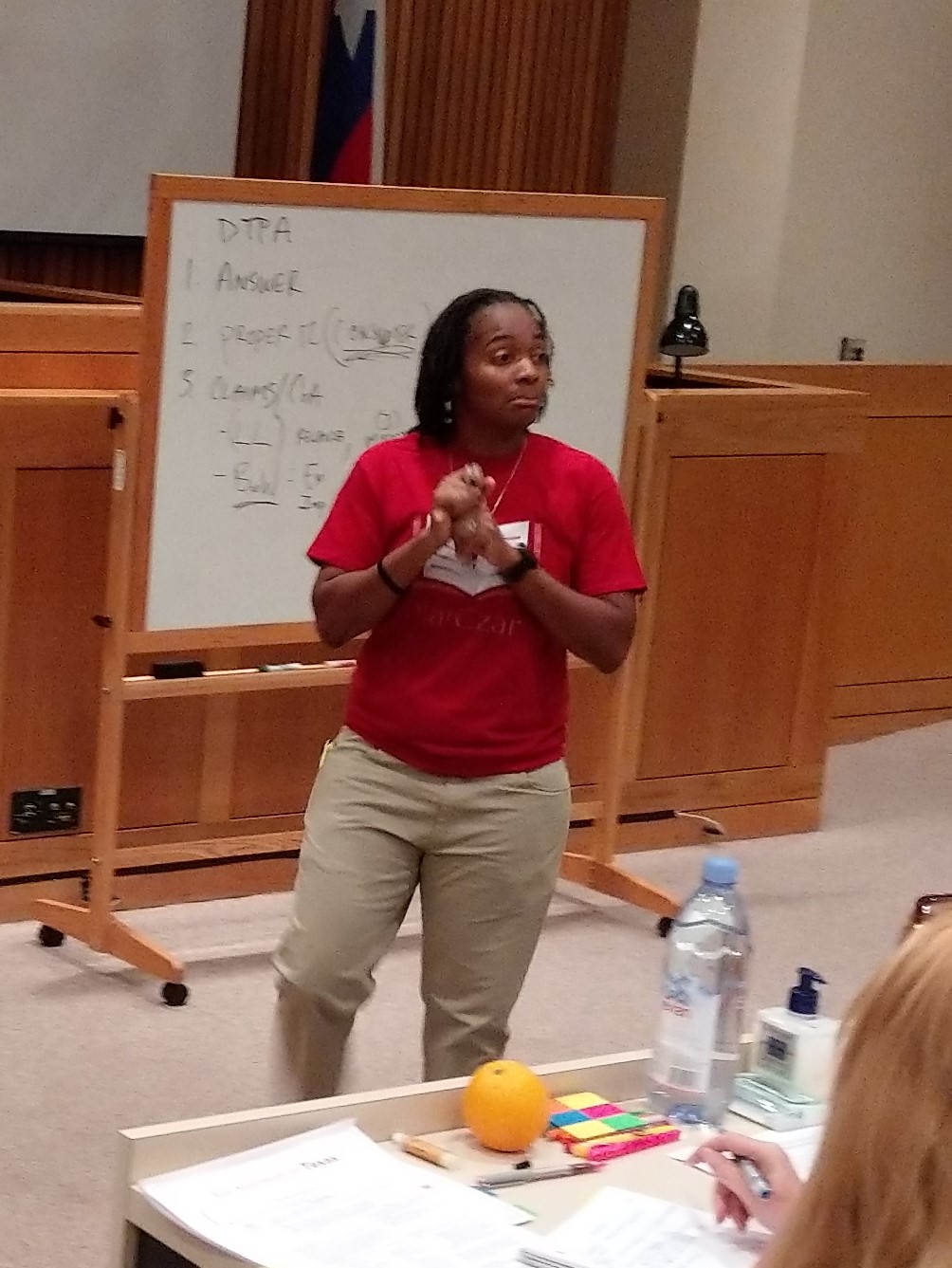 Captain Haigler, affectionately known as Professor O, is a Judge Advocate General for the U.S. Army. After attending the University of Houston, O graduated first in her class from Thurgood Marshall School of Law in 2015. A natural test taker, O sat for and passed the Texas bar exam before graduating from law school. She has a knack for MBE questions and a passion for helping others succeed. Her tutorial sessions are intense and effective. Professor O's areas of concentration are: Consumer Law, Criminal Law & Procedure, Oil & Gas, and Secured Transactions.
Study Tools
First Section
Available in days
days After you enroll
I created the UCC Test Patterns chart to help bar studiers see the repetitive patterns and frequently tested topics in this complex subject area. By organizing the calls of the essay questions by subject and date you can more readily visualize what you need to know on exam day and you can begin to memorize the rule statements and buzz words necessary for high scoring essays. If, after using the supplement, you find you could benefit from additional help with Secured Transactions, Sales Transactions, or Commercial Paper, I am available for tutoring. Please send your tutoring request to [email protected]
Again, thank you for choosing BarCzar!

Olivia H.